Robert Diebolt, Q.C.
Professor Emeritus
B.A. (UBC) 1965; LL.B. (UBC) 1970; LL.M. (London) 1971
Profile
Robert Diebolt was called to the Bar of B.C., 1975, and was appointed Associate Dean of the Allard School of Law from 1992-1997. Professor Diebolt was appointed Assistant Professor in 1971. He worked in private practice from 1975-77 and 1988-90. Professor Diebolt's teaching subjects include: Commercial Law and Secured Transactions. Prof. Diebolt was an elected Bencher of the Law Society of British Columbia for many years and is now a Life Bencher of the Law Society.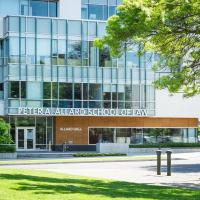 ---