Michael Jackson Q.C

LL.B. London 1964; LL.M. Yale 1966
Profile
Michael Jackson has been involved in the teaching and advocacy of human rights for over thirty years, specializing in the areas of prisoners rights and Aboriginal rights. His courses on these subjects were the first to be introduced in a Canadian law school. Professor Jackson is a member of the bar of British Columbia and has represented prisoners and First Nations in landmark cases before the Supreme Court of Canada, including the Delgamuukw and Haida Nation cases. Professor Jackson is also a member of the Canadian Bar Association's Committee on Imprisonment and Release and has presented submissions on reform to the criminal justice system to committees of both the House of Commons and the Senate. In 1993 Professor Jackson was awarded the Bora Laskin National Fellowship in Human Rights Research and in 1999 was appointed Queen's Counsel by the Attorney General of British Columbia.
Personal Web Page: http://faculty.law.ubc.ca/jackson/
Courses
Criminal Law

Aboriginal & Treaty Rights

Penal Policy

First Nations and the Administration of Justice
Publications
Prisoners of Isolation: Solitary Confinement in Canada

. (Toronto: University of Toronto Press, 1983)

"The Right to Counsel in Prison Disciplinary Hearings". (1986) 20 U.B.C. L. Rev . 221-283
"Locking up Natives in Canada". (1989)23 U.B.C. L. Rev . 215-300
"In Search of the Pathways to Justice: Alternative Dispute Resolution in Aboriginal Communities". (1992). Special Edition on Aboriginal Justice U.B.C. L. Rev . 147-238.

Justice behind the Walls: Human rights in Canadian Prisons

(Vancouver: Douglas & McIntyre, 2002) Justice behind the Walls is available also online at

www.justicebehindthewalls.net

in an expanded web version with photo galleries, links to legislation and case law and other research links.
Publications listed on the Law Library Faculty Research Publications Database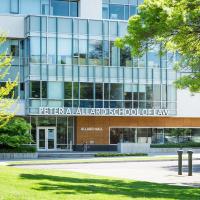 Research Interests
Aboriginal and Indigenous law
Human rights
---