Warrior Lawyer profile: Rafael Maldonado, Struggling for Environmental Justice in Guatemala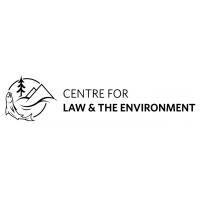 Centre for the Law and the Environment Assistant
Jan 4, 2020
By Justin Wiebe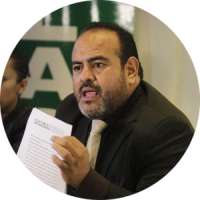 Guatemala emerged from a 36-year civil war in 1996 in which approximately 200,000 people died or were disappeared.
The United Nations Commission for Historical Clarification determined that government actors, with the support of Western governments and institutions, committed genocide against the Indigenous Mayan population. Although Peace Accords were signed in 1996, subsequent Guatemalan presidents have been convicted of committing the genocide or have denied that it took place. Since 1996, destructive Western intervention has continued in the economic sphere, particularly in relation to the mining industry.
Mining activity is immensely controversial in Guatemala, particularly due to its impact on Indigenous communities and the environment that sustains them.
Lawyer Pedro Rafael Maldonado Flores has been instrumental in defending both the environment and the defenders protecting the natural world.
Maldonado has held a position at the Legal, Environmental and Social Action Centre of Guatemala (CALAS), an organization working to defend the environment as well as denounce the human rights abuses that often accompany this work.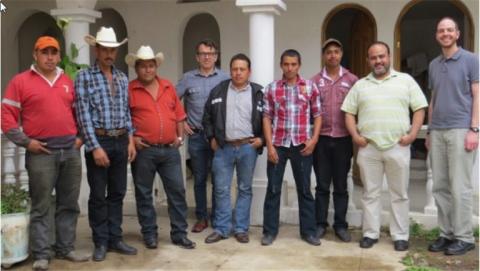 Mr. Maldonado's legal advocacy is varied. He is perhaps best known for his work in relation to the El Escobal silver mine, owned previously by Tahoe Resources and now by Pan American Silver, both British Columbia mining companies. A major concern in relation to the project – as with many others in Guatemala – is its impact on the water supply and pollution levels of communities in the area. Mining projects in Guatemala are concentrated in the central belt of the country. This region is where groundwater recharge occurs.
Sectors of the Guatemalan population opposing the mine include local farmers, leadership figures in the Catholic Church, and local Indigenous groups. The Xinca Parliament, which represents 13 Indigenous communities in southern Guatemala, has consistently opposed foreign mining activity through grassroots community resistance. All three sectors express concern over a lack of consultation regarding the impacts of the project on the environment – and how these impacts could affect them and their livelihoods. An independent review of Tahoe's Environmental Impact Assessment suggests that issues such as acid drainage and Tahoe's tailings dump design were inadequate. Little attention was given to the anticipated state of the environment after the mine's closure.
At Guatemala's Supreme Court, Mr. Maldonado successfully challenged the mining license issued to Tahoe allowing it to operate in the country.
Maldonado argued that the Ministry of Energy and Mines failed to adequately consult with the Xinca people prior to granting the license to Tahoe's subsidiary. As a result of the ruling, Tahoe's stock price rapidly shed 40% of its value, with investors accusing the entity of leaving them in the dark about the project's human rights and environmental record.
Mr. Maldonado has experienced harassment, intimidation and violence as a result of his work defending communities against environmental harm. He believes that each of these attacks is due to his efforts to affirm community rights to meaningful participation, and to hold those who violate the law to account.
Maldonado was termed an "eco-hysteric" by the Guatemalan President. In 2013, he was accused in four national newspapers of instigating campaigns of disinformation to foster conflict between Indigenous groups and mining corporations. The news articles were paid for by the Foundation Against Terrorism, an organization headed by former military officials. Underscoring this pro-mining organization's connection with the denial of the country's genocidal past, the Foundation previously published an article entitled "The Farce of Genocide in Guatemala – a Marxist Conspiracy by the Catholic Church." Three years later, the organization brought numerous criminal charges against Maldonado, relying on provisions of the Guatemalan Penal Code allowing private persons or organizations to file criminal complaints directly with an investigating judge. Finally, Mr. Maldonado's home was twice broken into, and confidential documents were reviewed. Four years later, between eight and twelve gunshots were fired at a vehicle parked in front of his home.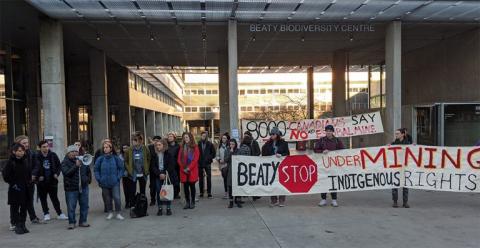 Unfortunately, the pattern of violence and intimidation associated with Mr. Maldonado's advocacy extends to others opposing environmentally destructive activities. Following Maldonado's participation in a public consultation regarding the Tahoe project, an Indigenous community leader – who also participated – was kidnapped and killed. In 2008, a senior CALAS leader was shot seven times near the home of a family member (he survived) and in 2016 a young CALAS staff member was murdered, execution style.
Mr. Maldonado's response to these shocking acts is to make every attempt to seek justice for the victims and to set good precedents so they are less likely to occur in the future. This is easier said than done in the context of what he terms the co-optation of the state by foreign mining interests.
There have been some successes, however. For example, although 150 environmental and human rights defenders opposing dangerous mining activity were criminally charged between 2011 and 2014, all have since been acquitted.
Interestingly – and perhaps ironically – Mr. Maldonado and the ideals he defends have gained significant attention in Canada. The President of the Canadian Bar Association, for example, wrote to Canada's Minister of Foreign Affairs in 2017 expressing concern for Maldonado's safety and emphasized the importance of upholding the rule of law worldwide. The Law Society of Ontario has similarly expressed grave concern about intimidation of Maldonado. 
The attention has extended to Canadian courtrooms. The British Columbia Court of Appeal ruled in 2017 that Tahoe Resources could be sued in Canada for the acts of mine security personnel who opened fire on – and injured – seven Guatemalan men peacefully protesting on private land near the mine's gate.
After Canadian courts ruled that liability was possible, Pan American Silver – which purchased the mine from Tahoe – settled the case in 2019, acknowledging that the shooting violated the protesters' human rights.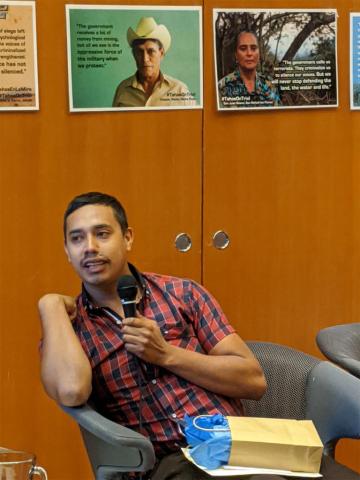 Pan American also apologized to the men and the community. Mr. Maldonado assisted counsel in Canada who represented the protestors. Tensions continue between the company and the community, however. In November 2019, the Centre for Law & the Environment co-hosted a visit by Luis Fernando Garcia Monroy (a plaintiff in the lawsuit and a representative of the Xinca Parliament) to Allard Hall, where he spoke about the community's continuing dissatisfaction about Pan American, the mine, and the ongoing consultation process. 
Mr. Maldonado demonstrates that successes are possible even in countries struggling to move beyond dark chapters in their history. In relation to mining projects in Guatemala, the rights of Indigenous peoples, the accountability of violent offenders, and protection of the environment are deeply interrelated.
Maldonado's legal advocacy shows that strategies that address each of these elements can be effective and that victims of mining projects can have their day in court in the very countries where these projects were conceived and planned.
As a final note, this post would be incomplete without acknowledging a dispute between Mr. Maldonado and CALAS. CALAS dismissed Maldonado for allegedly harassing a female legal colleague at the organization. Mr. Maldonado, who denies this, states that he was dismissed because he uncovered corruption at the organization, and for the impact that this finding has had on the organization's sources of financing. I am not in a position to assess these claims. In any event, Mr. Maldonado's efforts offer valuable lessons for strengthening environmental justice in the face of significant obstacles.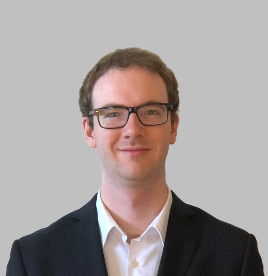 About the Author
Justin Wiebe is a JD candidate at the Peter A. Allard School of Law, completing a specialization in Law and Social Justice. His master's degree at the University of Edinburgh's Global Health Policy Unit ignited his desire to advocate for marginalized communities in Canada and abroad. At Allard, he has cultivated an interest in litigation, competed in the prestigious Wilson equality law Moot Court Competition (named for Bertha Wilson, Canada's first female Supreme Court justice), and is excited about his upcoming participation in the International Justice and Human Rights Clinic.
---
General Audience

Academics

Centre for Law and the Environment