Statement by the Dean pro tem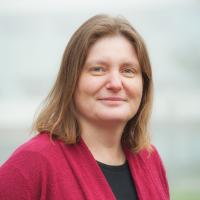 Janine Benedet
Dean pro tem and Professor
Oct 29, 2020
I was recently made aware that comments have been made in a number of student and lawyer forums to the effect that I am "anti-trans" and "anti-sex worker," accompanied by expressions of concern about the University's request that I serve as Dean pro tem. I can only imagine how confusing and distressing these statements must be, especially for students. Prior to accepting the Dean pro tem role, my general practice was to focus on doing my work. However, my new role requires a response. 
I would like to make it clear that I fully welcome and support students, staff and faculty colleagues who identify as LGBTQ2S+ and treat them with the respect I accord to all members of our community, including addressing them as they choose to be addressed. I have followed this approach for the fifteen years I have been a faculty member here at the Allard School of Law, including in my time as Associate Dean, Academic Affairs, where I held primary responsibility for students in the JD program. I support the academic freedom of all faculty members and students to express and advocate respectfully views that may be different than my own, and I would never disadvantage any student who took a different approach than me to a given legal issue. I fully expect that all of our faculty members would agree with this approach to teaching and our relationship to our students.
The statements that have been circulated about me appear to be based on misperceptions and mischaracterizations of my research and my advocacy work as a lawyer. They contain factual inaccuracies that need to be corrected. First, while I was invited to testify before the House and the Senate in support of Bill C-36 (Protection of Communities and Exploited Persons Act), along with many other Canadians from all walks of life, including those who have exited the sex industry, I did not testify against transgender rights. Bill C-36 was about amendments to the Criminal Code focusing on sex purchase and pimping, and this has been conflated with Bill C-16, which added gender identity to the Canadian Human Rights Act, on which I did not testify or express opinions. I have not published scholarship about transgender rights or acted in a case involving such rights claims. My research expertise is in legal responses to sexual violence, including sexual assault, sexual harassment, pornography and prostitution, all of which I have published on in varying amounts. You can read some of my published scholarship at the Allard Law Research Commons.  
Second, these posts have criticized me for representing particular clients. My pro bono work has involved acting for a range of groups. Currently, I am representing a major disability rights organization in a Supreme Court of Canada intervention in a case involving sexual assault of a woman with an intellectual disability. (You can watch the hearing of that appeal online through the SCC website on November 6.) I have also represented anglophone and francophone women's groups, as well as Indigenous women's organizations. Those groups have differing ways of determining their own membership and their mandate, in accordance with applicable laws. I do not instruct them on how to do this. I did represent a coalition of women's groups before the Ontario Court of Appeal and the Supreme Court of Canada in the Bedford case. These groups, whose membership included women with experience in the sex trade, did not intervene to "oppose the rights of sex workers," as has been alleged. They intervened to support decriminalizing those who sell sex, who are mostly women, and to criminalize those who buy sex or who profit from commercial sexual exploitation, who are mostly men. This legal approach, grounded in sex equality, a right protected by s. 15(1) of the Charter of Rights and Freedoms and human rights legislation, is one that has been adopted by many democratic countries around the world, including Canada, Sweden, Norway, Iceland and France. The issue of prostitution is undoubtedly controversial; the positions I have taken are not. In addition, while others are free to advocate for laws that legalize sex purchase, no one is required to support a particular legal model on prostitution, in order to be a Dean. I am committed to my work on legal responses to sexual violence.  
I teach students in my Legal Ethics course that lawyers have an ethical duty of loyalty to their clients, however unpopular their causes may be to some. Lawyers should never attack other lawyers for providing legal representation. Doing so risks deterring lawyers from providing services to individuals or groups, leaving especially the most marginalized clients without representation and impeding access to justice. In addition, as lawyers, we also have an ethical responsibility to treat everyone we encounter in our professional roles, including other counsel, with courtesy and civility. That especially includes those who might be opposing us in a particular matter and extends to communications on social media. I hope that all members of our community will keep these ethical and professional responsibilities in mind as we work and learn together.
---
General Audience

Academics

Allard School of Law