JD Student Profile: Olivia Veldkamp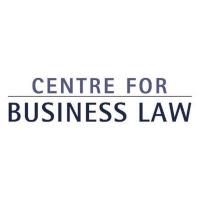 Jun 16, 2020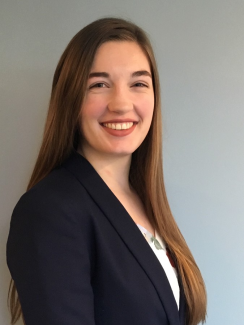 Olivia Veldkamp is a second-year law student at the Peter A. Allard School of Law. She completed her undergraduate degree at the University of Toronto, studying Environmental Geography and GIS (Geographic Information Systems). She is interested in how business lawyers can consider the social and environmental well-being of broader society in their practice. In her time at law school so far, she has gotten involved in the CBL Student Committee, Allard Law Women's Caucus, Allard Environmental Law Group, and Hooplaw Charity Basketball Tournament.
What inspired you to pursue a degree in law?
On my way to this point in my academic career, I spent a year studying architecture as well as seriously considered working in forestry or GIS (Geographic Information Systems). However, throughout my undergraduate degree, I noticed a theme in each of my courses: the law is a powerful tool. From legislation like the Planning Act shaping our cities to the increasing relevance of the Canadian Environmental Assessment Act in resource development, it became clear to me that the law permeates every facet of our society. I was motivated to learn more about this powerful tool so that I might be part of its positive influence, and understand how we can work together to reduce its potential for negative impact. 
Why did you join the Centre for Business Law Student Committee?
Although I have found all of my courses interesting in their own ways, I have especially enjoyed the more business-oriented courses. I am drawn to the down-to-earth practicality of it and the "let's get this done" mindset. I joined the Student Committee as a way to get more involved in the business law community at Allard and to facilitate communication between students and the CBL. I am pleased that we have been able to run a lunch event entitled Squaring the Circle: Practicing Business Law for Idealists and Realists. It is important to dispel the myth that a business law practice requires lawyers to put their moral convictions to the side, and I am hopeful that students left the event feeling optimistic about their future in business law. I want to thank the attendees once again for discussing their practices with students!
What are some of your highlights from your time at the Allard School of Law?
The people are absolutely the best part of Allard Law. Entering the program I had concerns about what the law school culture would be like, since none of us are strangers to competition. However, I was excited and relieved to learn that despite the structural competition, the culture is one of support and genuine passion for learning. I have learned so much from both my professors and my peers, for which I am very grateful.
I have also been involved in several student groups, including the CBL Student Committee, the UBC Law Honey Badgers (Women's Touch Rugby), the Allard Law Women's Caucus, the Environmental Law Group (as Co-Chair), and the Hooplaw Charity Basketball Tournament (as Student Coordinator). Each of these have been rewarding and given me exposure to different parts of the legal community. I am glad to have had the opportunity to meet so many people at the law school that I would not have otherwise had meaningful interaction with.
What are your future goals after the JD program?
After graduation, I plan to establish a corporate practice. This summer I will be working with a tax lawyer at MNP LLP in Markham, Ontario, and am excited both to have a practical application for my coursework and to gain additional skills for my future career. I look forward to discovering what the future holds for articling.
Last Updated: March 2020
---
All Students

Alumni

Faculty

Graduate

JD

Staff

Student Life

Centre for Business Law