Graduate Student Profile: Oludolapo Makinde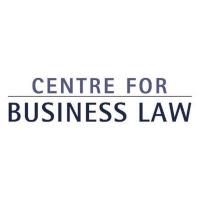 Jun 16, 2020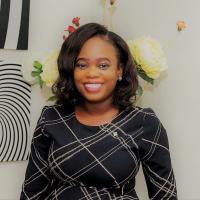 Oludolapo Makinde is a doctoral student at the Allard School of Law and a Nigerian-trained corporate lawyer. Her current research lies at the intersection of corporate governance, artificial intelligence and anti-corruption law. She also obtained her LLM degree at Allard Law, and her research involved a comparative analysis of the Nigerian and Canadian corporate governance frameworks. Prior to pursuing graduate studies, she functioned as a Legal Associate at Kenna Partners, a leading law firm in Nigeria, and provided corporate governance advisory services to the firm's clients.
Why did you choose UBC and the Allard School of Law?
When I decided to pursue graduate studies, the question of where to do so came down to either the UK or Canada. I had heard so much about how Canada was a welcoming and progressive country and how Vancouver is a beautiful place to live, so that really drew me to Canada.
I then chose the Allard School of Law for many reasons. For one, it offered me the opportunity to learn from leading corporate governance scholars like my supervisor, Dr. Carol Liao, whose areas of research fascinated me and opened my eyes to new aspects of corporate governance. Allard Law is also one of the prestigious Law schools in Canada and across the world, UBC is known for its intensive and innovative research programs, and all of this comes at a cost which international students like me can afford without breaking the bank. To add to that, generous funding is also provided for graduate studies. Allard Law has exceeded my expectations. I have had a really rich experience so far and look forward to more rewarding experiences during my time here.
How did you become interested in your research topic?
After I obtained a Bachelor of Laws degree from the University of Lagos, Nigeria in 2013, I had the opportunity to practice with the law firm of Kenna Partners for a period of 4-years. The firm's Principal Partner, Fabian Ajogwu, SAN, is a professor of corporate governance, so I had the opportunity to learn quite a lot from him on the subject. Such that although I started out working in both the litigation and corporate practice units, towards my 2nd year at the firm, I developed a particular interest in corporate law and really enjoyed working as company secretary (through the corporate unit), to companies and not-for-profit organizations. I saw first-hand how businesses were run and I was enthusiastic about guiding boards of directors towards not only making decisions that are in keeping with the laws of the land, but also sustainable in the long term. I therefore decided to pursue graduate studies and chose to first embark on a holistic examination of Nigeria's corporate governance system to get a sense of its strengths, weaknesses and suggest possible ways it could be improved upon. This formed the basis of my research masters. My Ph.D. research takes a step from further from this to investigate the practicability of adopting an approach which integrates corporate governance and corporate social responsibility measures with artificial intelligence to effectively tackle corruption in Canadian multinational corporations and state-owned enterprises in the Global South. I hope to assist directors of Canadian multinational corporations in designing a more effective anti-corruption strategy which not only portrays Canada as a leader in transnational anti-bribery normativity, but also make Canadian foreign direct investment more attractive and competitive.
What are some developments in your area of research that fascinate you?
For my research masters, I discovered that although Nigeria's corporate law regime is often criticized as being ineffective, Nigeria's laws are similar in many respects to Canadian law. In fact, although there's room for improvement in the Nigerian framework, there are in fact, particular areas where Canadian corporate law could borrow a leaf or two from its Nigerian counterpart. For example, over the years, Nigeria has put in deliberate effort to establish corporate governance codes which reflect international best practices. Canada on the other hand, tends to rely on an industry approach which leaves the development of corporate governance best practices in the hands of securities regulators and shareholder institutions.
With respect to my Ph.D., I'm quite fascinated by my research focus itself. We live in an era where artificial intelligence is making significant impact in our everyday lives, and there's a lot of excitement about the possible benefits that may be derived from applying AI processes towards solving global problems. And corruption is one of such problems. Based on reports issued by Transparency International, there's concern that Canada isn't doing enough to mitigate corruption export risks in host states (particularly in the Global South). Canadian multinationals and Global South state-owned enterprises therefore need to actively think about more effective ways of curbing corruption. I hope to contribute to this venture by investigating the pros and cons of an anti-corruption strategy drawing on corporate governance and corporate social responsibility measures coupled with AI tools.
What made you pursue graduate studies?
Once I decided to become a corporate governance expert, I knew that the next step after gaining some practice experience would be to pursue graduate studies. Through my studies, I am able to immerse myself in corporate governance discussions, share and exchange ideas with other scholars, and gradually establish my voice in the field of corporate governance.
Do you have any advice for students thinking about pursuing graduate studies?
Graduate study at Allard Law is an exciting experience but getting into the program is quite competitive. So, it's important that you do not leave your application till the last minute. Once you start your program, set your goals, establish timelines and discuss this with your supervisor or committee members so that they can work with you to achieve your goals. Also endeavor to take time out to do other things you enjoy. All the best!
Published Fall 2019
---
All Students

Alumni

Faculty

Graduate

JD

Staff

Student Life

Centre for Business Law