Yuvraj Joshi
Assistant Professor
JSD (Yale)
Profile
Yuvraj Joshi is an Assistant Professor at the University of British Columbia Allard School of Law, where he teaches constitutional and transnational law and writes on issues of equality. He is also a Fellow of the Harvard Carr Center for Human Rights, a Faculty Affiliate at the UCLA Promise Institute for Human Rights, and a Research Scholar at the UC Berkeley Miller Institute for Global Challenges and the Law. 
Professor Joshi received his doctoral degree in law from Yale University, where he was a SSHRC Doctoral Fellow and a Yale Institution for Social and Policy Studies Fellow. He holds an LLM from Yale Law School, an LLB from University College London, and a BA (Hons.) from the University of Toronto. His career experience includes extensive work in human rights research and advocacy, including for Human Rights Watch and Lambda Legal Defense & Education Fund. He practiced with Linklaters LLP in London, Amsterdam, and Frankfurt.
Joshi's research is in the areas of constitutional and comparative law, racial equality law, gender and sexuality law, and human rights. His latest scholarship is published or forthcoming in the Columbia Law Review, the California Law Review, the University of Chicago Law Review, and the Georgetown Law Journal. He is a commentator in media including The Washington Post, Slate Magazine, and Teen Vogue.
Professor Joshi created the "Law and Inequality" seminar at UBC which hosts leading equality scholars from across the world. He himself has spoken about equality issues at over forty institutions such as Columbia, Cornell, Duke, Harvard, Michigan, Oxford, UCLA, and Yale.
Courses
Law 349: Topics in Constitutional Law (Law and Inequality)
Law 271: Public Law and the Charter
Law 261: Transnational Law
Publications
Weaponizing Peace, 123 Columbia Law Review (forthcoming 2023)
Racial Time, 90 University of Chicago Law Review (forthcoming 2023)
Racial Equality Compromises, 111 California Law Review (forthcoming 2023)
Racial Transitional Justice in the United States, in Race & National Security (Matiangai Sirleaf, ed., Oxford University Press, forthcoming 2023)
Racial Justice and Peace, 110 Georgetown Law Journal 1325 (2022)
Racial Transition, 98 Washington University Law Review 1181 (2021)
Affirmative Action as Transitional Justice, 2020 Wisconsin Law Review 1 (2020)
Racial Indirection, 52 University of California Davis Law Review 2495 (2019)
"Being LGBTI" in International Development, in The Routledge Handbook of Development Ethics 310 (Jay Drydyk & Lori Keleher, eds., 2018)
Measuring Diversity, 116 Columbia Law Review Online 54 (2017)
Bakke to the Future: Affirmative Action after Fisher, 69 Stanford Law Review Online 17 (2016)
The Respectable Dignity of Obergefell  v. Hodges, 6 California Law Review Circuit 117 (2015)
The Trouble with Inclusion, 21 Virginia Journal of Social Policy & Law 207 (2014)
Respectable Queerness, 43 Columbia Human Rights Law Review 415 (2012)
Review Essay, Not the Marrying Kind: A Feminist Critique of Same-Sex Marriage, Nicola Barker/Reconstructing Marriage: The Legal Status of Relationships in a Changing Society, Caroline Sörgjerd, 24 Child & Family Law Quarterly 489 (2012)
The Case for Repeal of India's Sodomy Law, 33 South Asia: Journal of South Asian Studies 304 (2010)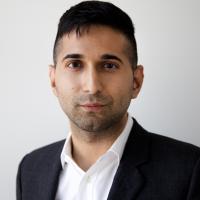 Organization Affiliations
Centre for Feminist Legal Studies
---
I aim to contribute to our understanding of the law's emancipatory potential and its place in broader social change.
---