Hassan Ahmad
Assistant Professor
HBA/BSc (Western), MA (Toronto), JD (Osgoode), LLM (UC Berkeley), SJD (Toronto)
Profile
Hassan Ahmad is an Assistant Professor at the Allard School of Law at the University of British Columbia. He writes and researches on topics related to corporate governance and accountability, climate change litigation, the separation of powers, transnational torts, the interaction of domestic jurisdiction and liability principles with international law, business and human rights law, and the emerging field of law and political economy.
At Allard Law, Professor Ahmad teaches Torts and Administrative Law and previously coached the Jessup International Law Moot. He is also an affiliated scholar at Green College, UBC and with the British Institute of International and Comparative Law.
An award-winning scholar and teacher, Professor Ahmad has published his work in a number of leading domestic and foreign journals as well as edited volumes. He has also presented his research at, among others, Yale Law School, the University of Cambridge's Lauterpacht Centre for International Law, UC Berkeley, and the American Society of International Law Annual Conference. His commentary has appeared in several media outlets such as The Globe and Mail, Toronto Star, CBC News, CBC Radio, CTV News, and local television, radio, and newspaper sources.
Prior to joining Allard Law, Professor Ahmad was an Assistant Professor at the University of Ottawa, Faculty of Law (Common Law Section) where he was voted as "Best Instructor" in 2021. Prior to that, he worked at the International Criminal Court, Ninth Circuit Court of Appeals, and as a private practice litigator. 
Courses
Publications
Selected Articles & Book Chapters
"Against Settlement in Transnational Business and Human Rights Litigation" Osgoode Hall L.J. (forthcoming 2024)
Judicial Activism in Transnational Business and Human Rights Litigation" Berk. J. Int'l L. (forthcoming 2023)
"The Jurisdictional Vacuum: Transnational Corporate Human Rights Claims in Common Law Home States" (The American Journal of Comparative Law, 2022)
"Transnational Tort Liability for Canadian Arms Sales" in Canada-Saudi Relations (eds. Christopher Waters & Reem Bahdi, University of Toronto Press) (forthcoming 2022)
"The Missing Forum for Corporate Human Rights Violations in African Host States" in Business and Human Rights Law in Africa (eds. Damilola Olawuyi & Oyeniyi Abe, Pretoria University Press, 2022)
"Transnational Torts against Private Corporations: A Functional Theory for the Application of Customary International Law Post-Nevsun" (2021) 54(2) UBC L. Rev. 299
"Judicializing Foreign Affairs: The Canada-Saudi Arms Deal and the Implications of Transnational Tort Law" (2021) 37(2) Windsor Yearbook of Access to Justice 189
"Parent Company Liability in Transnational Human Rights Disputes: An Interactional Model to Overcome the Veil in Home State Courts" (2021) 12(4) Trans. L. Theory 501
"Context at the International Criminal Court" (2017) 29 Pace J. Int'l L. 132
Blogs, Reports & Op-Eds
"Mahmud Jamal's nomination to Canada's Supreme Court scores a win against the name barrier" The Globe and Mail, 2021
"Courts are handcuffed on corporate human rights abuses abroad" The Conversation, 2019
"For Corporate Liability, Look to Judges, Not Politicians" Canadian Lawyer, 2019
 "Tribunals should consider Charter claims" Law Times, 2018
Elsadig Sheikh et al., "Moving Targets: An Analysis of Global Forced Migration," Haas Institute for a Fair and Inclusive Society, UC Berkeley, 2017
"The Charter, the Great Protector" Law Times, 2017
"Despair Ahead: Millennial Lawyers and the Legal Job Market" Canadian Lawyer, 2017
"Bombs alone won't crush ISIS. What could?" IPolitics, 2016.
"The UN Security Council's Role in Determining Crimes of Aggression" BJIL Blog, 2015.
 
Publications listed on the Law Library Faculty Research Publications Database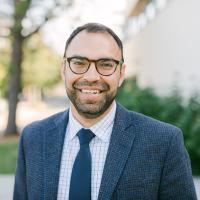 Organization Affiliations
Centre for Law and the Environment
Research Interests
Business, corporate and commercial law
Courts, litigation and access to justice
Human rights
International law
Tort law
---
I envision law's transformative role in making the global economy more humane for marginalized communities at home and abroad.
---