Catherine Dauvergne, Q.C.
Dean and Professor
B.A., (Carleton), LL.B. (UBC), Ph.D., ANU
Profile
Profile
Catherine Dauvergne is the eighth dean of the Peter A. Allard School of Law. Professor Dauvergne has been working in the area of refugee, immigration, and citizenship law over the past quarter of a century.  For a decade she held the Canada Research in Migration Law.  In 2012, Dauvergne was named a Fellow of the Trudeau Foundation in recognition of her contributions to public discourse in Canada. She has written three books that take a broad perspective on the theoretical underpinnings of these areas of law, including considering how human rights principles and discourses fit into a migration and citizenship framework. Dauvergne is also an editor or co-author of four other volumes, including Canada's immigration and refugee law casebook.  Much of Dauvergne's work engages feminist critique of the law, and the place of women in immigration, refugee, and citizenship laws. Dauvergne is currently a research collaborator with colleagues Ben Goold and Efrat Arbel on the SSHRC funded project Finding a Place for Rights: An Independent Evaluation of the Impact of the Beyond the Border Initiative on Human Rights at the Canada-US Border.  

Courses
Courses
Previously taught at Allard Law: 
Immigration Law
Refugee Law
Public Law
Transnational Law
PhD Seminar
Publications
Publications
The New Politics of Immigration and the End of Settler Societies Cambridge University Press, 2016
'Towards a New Understanding of Political Opinion' Michigan Journal of International Law, 2016.
Immigration Law in Canada - Cases and Materials, Emond Montgomery 2015, with Sharry Aiken, Donald Galloway, Colin Grey, and Audrey Macklin.
Gender in Refugee Law, Routledge, 2014, co-edited with Efrat Arbel and Jenni Millbank
Making People Illegal: What Globalization Means for Migration and Law, Cambridge University Press, 2008.
Humanitarianism, Identity and Nation: Migration Laws of Australia and Canada 2005, UBC Press.
Publications listed on the Law Library Faculty Research Publications Database.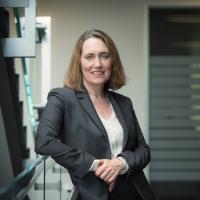 Organization Affiliations
Centre for Feminist Legal Studies
Research Interests
Immigration and refugee law
Public and constitutional law
Transnational law
---
How do we explain the new global politics of immigration, and what are the implications for the regulation of migration?

–
---